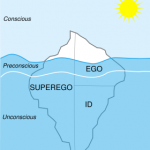 So…what do you do when you've been introduced at a party by your cool popular friend?
If you're like me, you duck your head, stare at the ground, and smile nervously: "Um, hi, everyone." That's me today. I'm so grateful to Shauna for urging me to start a blog, and chances are, if you're reading this now, you're here because of Shauna. (Or you're one of my Facebook friends. Oh, and hi, Mom.) Welcome, each and every one.
But it does leave a certain amount of expectation: your friend's cool, so you must be cool, too. Oh, the pressure.
I'll be trying on different genres here (food writing's up soon!), and I've got a number of blog assignments lined up. But for now the most comfortable genre, the one which gets me typing the fastest, is this one: the reflective, the notes-towards-my-memoir-project, the musings about this new writing life.
I've decided to write through the fear, and not apologize for this experimental space. I toyed with writing a separate entry about the first assignment. As in: "OK, yeah, I don't think it worked, and here's how, and I'm sorry that what you came for isn't here, and ….". This apology, of trying to speak for the work, is a no-no in writing workshops. I can see why.
Sounds like I'm back to some of my old writing neuroses, if not some of my old personality neuroses. This doesn't mean that I won't revisit that first assignment, and perhaps even post draft #6 of the poem, but as I retrain myself to think as a writer, I have wondered about my fear of writing. In my case I don't think that fear is about writer's block, or the inability to say something.
See, I used to apologize for myself ALL the time. You can ask my high school friends, my husband who I've known for more than half my life. I was Insanely Insecure Girl (IIG), the one who needed lots of ego uplift.
"Do these pants look terrible on me? I'm sorry."
"I'm sorry I keep order albuterol inhaler non prescription asking, but will I EVER find someone to love?"
If you met me about twenty years ago, I might not have met your eyes for longer than a second. Maybe two.
I didn't realize how hard this trait was on my friends until I made friends with another IIG later on. Having to talk her up all the time was exhausting, to tell you the truth.
"No, those pants look really great on you."
"Yes, you'll find someone to love."
And of course I did support her, and I did so sincerely. But I recognized some of myself in her, and tried to stop some of that insanity in myself, the incessant self-questioning and the hypercritical apology.
Happily, I've got both good pants AND the most wonderful person to love now. Not to equate the two. You know what I mean.
So this insecurity might have something to do with my latest theory: that writing, creative or argumentative —indeed, creating art at all—takes ego. By "ego," I mean the belief I am Someone with Something Important to Say that Someone Else Would Want to Hear. And twenty years ago, ten years ago, perhaps even five years ago, it was hard for me to find that sense of ego.
[insert pause for soothing of a toddler nightmare. OK. Back to it]
Don't believe me? Here's a test: see all of those parenthetical phrases in my posts? They're a stylistic tic. My dissertation reading group convinced me that I need to use parentheses less. (Doh! I'm still working on it, guys.) I adore parenthetical phrases, probably because of my first reading of this novel. And while I adore parenthetical phrases and their possibilities for multiple layered voices, sometimes the parentheticals represent me, trying to duck under my own words.
Now you see why I used that party analogy at the beginning of the post. I've been that girl.
Now I know I needed that kind of belief in myself in order to develop fully as a scholar, as a teacher, as a writer. And (gulp) now it's here.