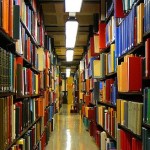 Recently completed reading
On Writing: A Memoir of the Craft, by Stephen King
Juliet, Naked, by Nick Hornby
The Creative Habit, by Twyla Tharp
Committed, by Elizabeth Gilbert
Reading right now (In media re[ad]s)
War Dances, by Sherman Alexie
The Calligrapher's Daughter, by Eugenia Kim
The Guardians, by Ana Castillo
Reading returned to the library, without reading in its entirety
South of Broad, by Pat Conroy (I like his books, but tire of his one protagonist with the same mother issues.)
Sparkle Life, by Kara Lindstrom (Beware the book that needs "sex" on its book jacket description, twice.)
Reading on the bedside table: on deck
The Surrendered, by Chang-Rae Lee
Famous Suicides of the Japanese Empire, by David Mura
Shadow Tag, by Louise Erdrich
Reading that may require more quiet and commitment than I've got right now (and that I hope to get to eventually)
Baltasar and Blimunda, by José Saramago
The Lacuna, by Barbara Kingsolver
Reading I haven't bought yet
The Stieg generic ventolin albuterol Larsson novels (anyone want to loan me these?)
I-Hotel, by Karen Tei Yamashita
Medium Raw, by Anthony Bourdain
On my hold list at the library
The Particular Sadness of Lemon Cake, by Aimee Bender
A few favorite rereadings in bits and pieces:
Three Junes, by Julia Glass
The Sum of Our Days, by Isabel Allende
Comfort Me With Apples, by Ruth Reichl
Books to reread soon for the book project
To Kill a Mockingbird, by Harper Lee
Farewell to Manzanar, by Jeanne Wakatsuki Houston
Books to buy soon
Honoring Juanita, by Hans Ostrom
The Atlas of Love, by Laurie Frankel
A bit of recommended online reading
I'm happy to answer questions or comment more on any of these, by request. And you? (as Shauna likes to ask) What do your summer reading lists look like?