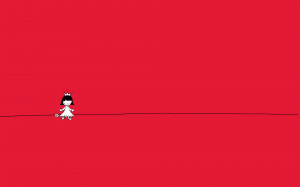 I've got an idea for a book, and I've got some drafts of pieces. So what's next?
Well, I've been thinking a lot about how to structure the book overall. There are a number of pieces that I'm juggling, several historical time periods, and at least several plot lines (my dad's incarceration, his untimely death, my own job loss and the writing of this book). And a whole bunch of smaller pieces about each "document." It's quite a lot to juggle. I'm not exactly sure what story I want to tell, and so much of the writing will be about discovery. I know that I want to begin with an introduction of mine, and then move into physical documents, into virtual documents (like Facebook and blogs). And then end with a memory. It's not quite a linear approach, but I know that non-linear can really turn people away from a book ('too difficult to follow"). We'll see if the book really ends up this way.
So I've begun to write a draft of the Introduction, which feels really exciting to me. As I've been reading (and rereading, obsessively) Anne Lamott's wonderful Bird By Bird, it strikes me that her Introduction does some of the work that I'd like my introduction to perform. It establishes trust and intimacy with the reader, and it does so with humor and wit. My book has heavy subjects (wartime history, death, loss), but I don't want it to be a "downer book." I do want it to be helpful for people who have gone through similar situations, or who are going through similar situations, but I don't want it to be A Grief Book. So I want my introduction to establish me as a narrator, but a narrator that will bring people into the story, rather than pushing them away or putting up barriers right away.
I'm also feeling how the Introduction can and should be longer than the blog posts that I write here. I began writing as a poet, really, and longer forms terrify me. So creative nonfiction lets me integrate some of the sensitivity to language and keeps me grounded (at least for now) in a reality. The idea of writing fiction terrifies me, even though I have an idea for a novel already in mind. Maybe I'll need to start with short stories after this.
Some books that have helped me think about structure, in no particular order:
In the meantime, though, I am working on a grant application. Lots of people are applying, I'm sure, so I'm trying not to get my hopes up too high. But it's useful to work on this application because it's another step towards writer identity. I'm having to write down my goals as an artist, and to think of my biography as a writer. And those two exercises, alone, are also worthwhile for me to progress towards this degree, another step in the MFA.
Back with another post next week. In the meantime, if you can think of any books that would be interesting for me to read, because of their structure, I'd love the suggestions.