Poem: A Place For What We Lose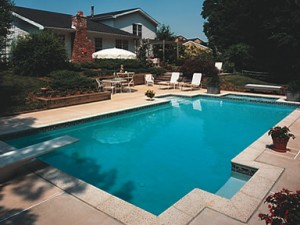 A Place For What We Lose
1.
"I've forgotten the words to the national anthem,"
my father announced one Saturday morning.
Over pancakes, I sang it, and sang it for him.
I'm sure my voice cracked when the rockets, red, glared,
but I wanted to give him "our flag was still there."
After dinner parties, he had slide shows.
I held onto numbers.
Which slides were upside down,
which ones were turned backwards?
"Sixteen! Twenty-three!"
I was my father's child with a good memory.
I thought that I had his clear sense of direction.
2.
All kids know: counting's different during summer.
And how summer that year blurred after he died.
My sister and I swam for June and July hours,
too far from home, in a neighbor's green pool.
First the water was clear as love's certainty.
Weeks later we picked out some dried olive leaves.
By summer's end the water was murky, particulate.
By August I'd learned how to swim underwater,
to hold my breath, to lie upside buy cheap ventolin down.
I'd start facing wall, kick off hard from the wall,
then glide facing sky, watching world blur above.
3.
We find a place for what we lose,
Papa Freud told a friend who had lost his young son.
If that's true—I'm pissed.
The place is visceral, not literal or explicable.
The place is physical, not geographic.
The place is a fucking paradox: impossible.
Or rather, to revise:
we make a place, Freud added,
shaped just like the loss.
4.
First the grief of remembering fought the relief of forgetting.
(Forgetting won, no contest. It knew how to erase. )
Then the grief at forgetting was the relief of remembering.
(Remembering crept into and nourished each space.)
5.
Did my father ask me to sing him that song?
What helped him forget? What made him remember?
I had the words. I gave them all back.
What makes me forget? What helps me remember?
I still have the words. I keep singing them back.